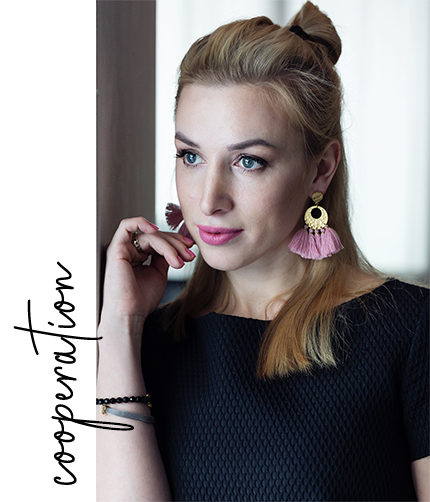 Something about me
My biggest dream is to spread a healthy lifestyle and show you how creative and tasty at the same time can be baking and cooking according to less caloric and more nutritious ingredients. In the Healthy Patisserie you will find a lot of inspiration and motivation to start a completely new cooking in your home, which will change your attitude and figure in a simple and pleasant way.
Who I'm looking for
Although I have incredible enthusiasm for work, I need some support from you. Perhaps you are equally fascinated with dietary or vegetarian dishes and you can compose flavors in a completely different form than they were known to date? If you have a lot of new and unusual recipes that are worth attention, due to the nutritious ingredients and possible health properties, I heartily encourage you to cooperate with me. I hope that we will create a harmonious and original team that will bring Polish women and Poles even more joy to cooking, and also encourage them to experiment and try new tastes!
At the same time, I would like to turn to people who are in some way connected with healthy eating and they proclaim the idea of ​​cooking tasty dishes without artificial additives. You do not necessarily need to have culinary or confectionary skills, all you need is to involve yourself by promoting rational and natural food.
What will you gain
Our joint activities would be separated according to your predispositions, where you would be able to publish your own entries or post advertising banners on my blog. Every day, the Healthy Patisserie is visited by hundreds of interested people who may soon discover your recipes or products! You can become a role model for many people who will appreciate and replicate your dishes or start using your services.
What to do
Just contact me by e-mail: kontakt@joannarutka.pl and present me your recipes, preferably with pictures of your delights 🙂 and a short description about yourself, your passions or other interests. Then he will contact selected people who have aroused the greatest curiosity in me.
However, if you are interested in my proposal to advertise your natural products or services related to cooking, baking or other things related to the topic of healthy eating, I also invite you to contact me and bring me your idea for advertising banners.
Once again, I encourage you to submit your proposals, and I promise to review each option and answer all your questions about our possible cooperation in a just cause. 😊